About Us
At DDRC we have a small band of people that organise the events. These lovely people are listed below, however we are always looking for more help. There are some jobs that can be done on the day (so parents looking for something to do while their offspring competes might not be so bored!) or we also have a couple of jobs that are in preparation for each event. One of them is organising the rosettes and another is getting sponsorship in. Neither of these need any knowledge of horses or ponies.
If anyone can help in the morning with the parking that would also be good. We are getting more and more people attending the event so the car park is becoming fuller and needs some organisation.
Doriel Watson – Committee Chair
Doriel is the big boss here at DDRC and is usually seen wandering all over the showground. She keeps a check on everyone's safety and ensures that no one is being too silly or ruining anyone else's fun. She is also the saviour of most of our judges and makes sure they are stocked up with drinks/food throughout the day. If you ever have any problems, concerns or questions on the day, keep an eye out for her as she is always happy to assist!
Doriel grew up in the village of Shenley when it was surrounded by various mental institutions (which explains a lot!). Her first experience with horses was around aged 7 when she and her best friend discovered a couple of loose horses in the field next to her house. They quickly launched into heroic mode and blocked off the entrances, and ran to a local vet to tell him of their discovery! The horses owner was a trainer and was so grateful he let them both ride one of the horses as a thank you. It turns out, that this very horse was the horse filming the TV series 'Black Beauty'. Both Doriel and her friend enjoyed it so much they developed their love and passion for horses, continuing on to have riding lessons every Sunday morning at the local riding school. At the time, the riding school used to provide horses for the local film studios and Doriel's favourite pony was the cart horse filmed in the popular TV series Steptoe and Son. His real name was Bobby and he was a 14.2hh cob.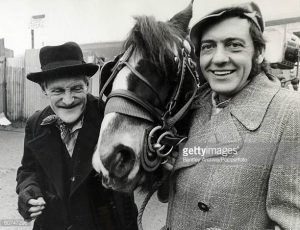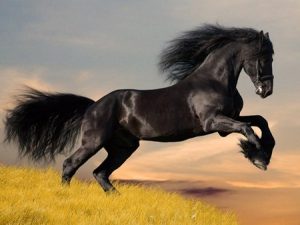 As a teenager Doriel lost interest in horses and didn't ride for many years. Moving forward some years she began breeding and showing Guinea pigs and at one stage had 68 of them! From there she went on to rabbits, and then transitioned to showing her Collie dog. She managed to qualify for Crufts a couple of times, and finally managed to win her class and went on to win Reserve Best Bitch in the breed (quite a fitting title for Doriel). Doriel's friend sadly passed away from a nasty car accident which led her to then become involved with the Collie Rescue London and South East and rehomed Collie's for the next 10 years.
Doriel only became involved with horses again because her daughter wanted to learn to ride, due to Doriel's golden heart she became involved in helping a lady who rescuing horses from the market. Every Wednesday she drove her trailer or box down and together they would buy any horses that were going to be bought by the meat man! Think of how many innocent pony lives she has saved.
Her son also became involved with horse riding and it wasn't long before she was taking them both out to the local shows. Dacorum being one of her favourites, she was very upset when she discovered that Ken Burgin and Jim Fountain decided they could not keep the show going any longer as nobody was bothering to help out and they could not continue to do everything on their own. This was when Doriel decided to volunteer in 2000 and the rest is history…..
Tina Sambucci – Committee Showing & Marketing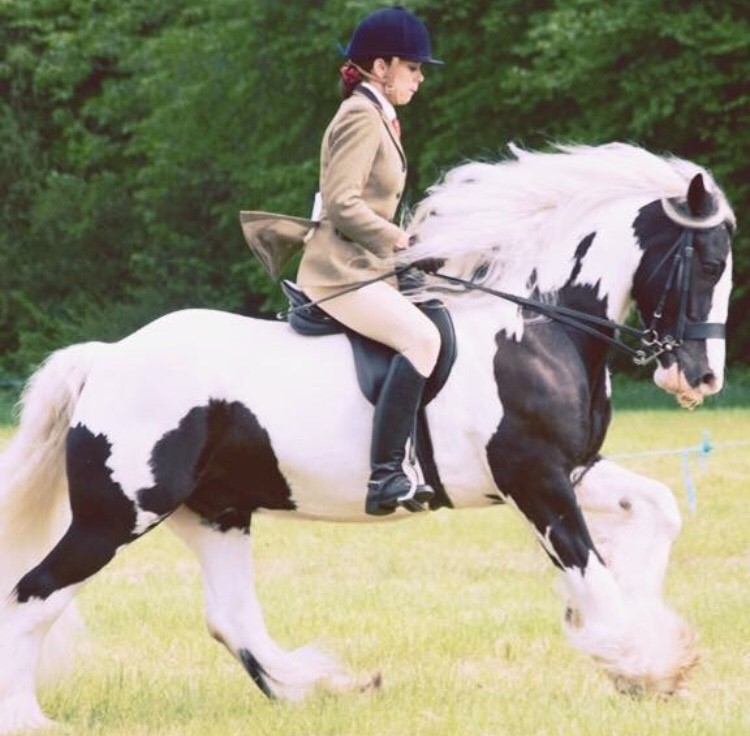 I'm Tina and I'm 40 years of age! ( believe it or not!!)
My love of horses began at a very young age where I was fortunate enough to go and ride my late uncles and my cousins ponies in the fields at the bottom of St Albans Hill. I had no choice but to learn very quickly and to stay on!
I soon became very attached to a little black Shetland called Lady, I was lucky enough to be able to hack up to Woodwells show and compete in the gymkhanas and the jumping, I have to say my love of shows began there!
I have lived in Hemel all of my life and at the age of 8/9 I began to have lessons at Woodley riding stables . I loved long crazy hacks and jumping.
When I was 14 my mum and step dad bought myself and my sister ( Julie) our very own horse. He was a 16hh chestnut TB called Jester, we both enjoyed him and would always travel to Harpenden after school and at weekends . Sadly, family circumstances meant we could no longer keep him and so he was sold.
I tottered about, borrowing rides here and there and would do anything just to be around these wonderful animals.
At the age of 17 I fell pregnant with my first born, and so for the next 15years , whilst raising my family I was out of the horsey loop…then at the ripe old age of 32 my sister decided to buy a little 11.3hh chestnut mare called Marmalade, the love of horses was still there and I began to ride her and school her! Shortly afterwards, along came another chestnut Mare called Sassy, between these two mares I learnt how to fall but more importantly to have a good seat!
Both these ponies have competed with myself and my niece at DDRC .
Over the next couple of years I had a couple of horses on full loan, both were traditional hairy cobs which I competed regularly in the in hand and ridden rings at DDRC.
In 2013 I bought a 3yo warmblood which I bought up to good health, competed ( at DDRC) backed myself and then sold him to a top eventing home.
Later on that year, my stable was empty, I was unhappy and I searched the internet for my horse of a lifetime, thankfully on the 23rd November 2013 I found my dream horse, Puzzle! He had low mileage and had never been schooled or competed so the challenge was on and what a fabulous journey it's been. We competed regularly in the cob and coloured ridden classes at DDRC , and after 2 very successful seasons of winning overall champion I decided to move on and try some affiliated showing. We have had a very successful few years, full of red ribbons, championships and happy memories.
We have been up and down the country competing, sponsored rides and even a bit of Show jumping. He's such a versatile boy and has taught me so much.
My biggest achievement to date has to be competing at the Royal Windsor horse show May 2018, we will most definitely returning this year!
Over the past season and a half I have been helping out at DDRC with the set up of shows and stewarding for the showing rings.
It's lovely to be be able to give something back to the riding club after many happy successful years of competing!
I'm a very friendly, outgoing and helpful young woman so if you happen to see me please come and say hi , and I'm always on hand to offer advice and tips with regards to showing . (Please don't ask me about show jumping as I wouldn't have a clue!!!)
Thank you for reading, I look forward to seeing so many of you in the coming season ?
Tina. X
Claire Palmer – Committee, show jumping Judge & everything else!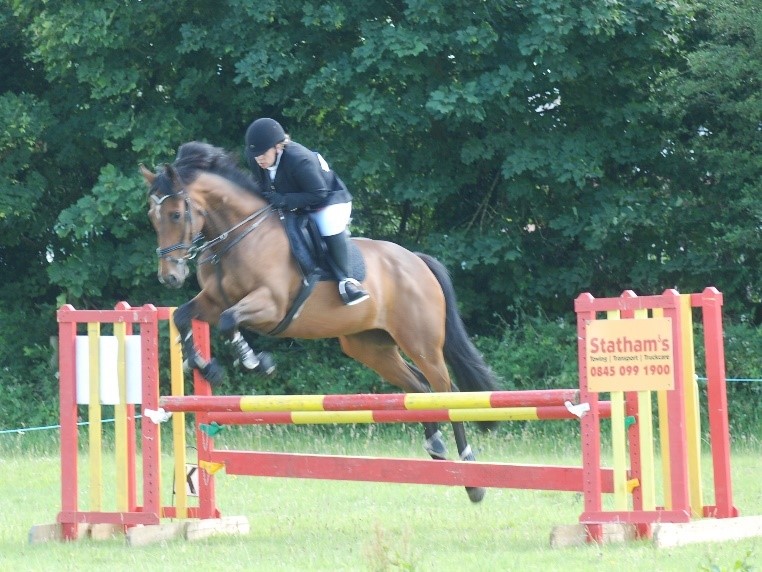 Usually found judging the show jumping in Ring 1, Claire has been part of the DDRC team since 2004 having joined when the committee were looking for new members to ensure that DDRC continued as a few of the team at the time were stepping down. As a competitor at DDRC as a child, Claire felt that it would be very unfortunate for DDRC not to continue as it is a successful local show which has been going for a number of years and is a great place for new competitors to start out. Since joining the DDRC team, Claire has also qualified as a British Showjumping Level 1 judge.
Claire has 2 horses and a pony and can often be seen out and about competing at shows when not looking after her son and working. She has achieved many successes in showjumping, eventing and showing including competing at Hickstead, Ponies UK Championships and CTR Championships.
Tony Field – Committee, show jumping Judge & website management
Tony joined DDRC about 6 years ago when he was in the usual father role of transporting horses to events. Arriving at DDRC with his daughter and her horse, the call went out for some helpers at the show. Not having anything else to do for the next 6 hours, he signed up and several years later he is still here.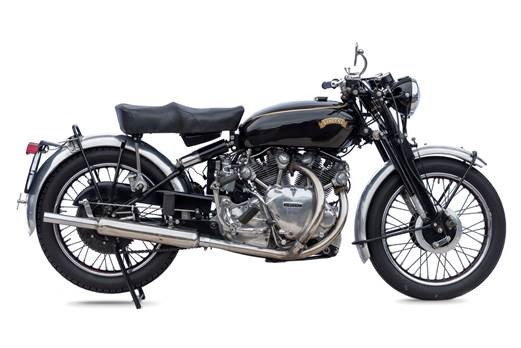 Tony is normally to be found judging in ring 2, getting those people on their first steps in the jumping world. He also does the website and online booking system for DDRC. To make sure that Tony is applying the rules properly, he got trained up by the BSJA and is now a Level 1 judge operating with BSJA at various events.
Many many years ago when Tony was born, there was a 'discussion' between his parents. His mother thought his father was more interested in motorbikes than his new born kid. "That's an idea says his father" and so Tony's middle name was set. He was called after his father's motorbike at the time; Vincent. Tony has taken after his father and presently has two motorbikes. Tony's daughter though is not called Melanie Honda Field!
Returning to the subject of the online booking system, Tony is surprised at how many people pay full price for the classes, when there are large discounts available with the online booking system. For instance, a junior member cost, reduces from £7 per class to £5. Perhaps people have too much money at DDRC! But also the advanced booking does help DDRC since those entries can be prepared before the event and so this reduces the queues at the caravan and helps the organisation run more smoothly. Click here to go to the bookings page.
Jo Shaw – Committee Secretary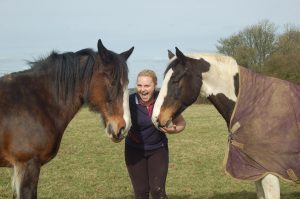 Jo is relatively new to DDRC having joined us in June of 2016 and is now found in our 'office' on the showing field sorting out the entries and results on the day.
Hi I'm Jo and I've been horse mad since about the age of 4. I was on holiday when my parents decided to put me on a pony and ever since I've been hooked! It's strange for me as none of my family are horsey, so I've always had to do it on my own and my mum in particular does not understand my love for these animals! I've managed to train my dad up pretty well and as you probably know he also now helps out with the DDRC show commentating!
I learnt to ride after my encounter as a small child and had weekly lessons for the majority of my childhood. Then I used to help out an old family friend with her horses, then worked at a local riding school in exchange for a hack and when I began working started sharing horses and eventually saved enough money to buy my own!
Miss stroppy pants Hannah (Bay on the left) who I have owned for around 7 years now. Hannah is a bit of a handful. I class her as a kind of rescue case as she had moved homes every year since she was 2 years old, she was 12 when I bought her. She was extremely naughty and looses her mind sometimes, so I can see why people handed her on so often, but I just couldn't do it! She is cheeky but is so adorable at the same time, she has taught me (and my dad) an awful lot and will be with me till her last day. But as I'm sure you all know one is never enough so I then got Mr TT (Coloured on the right) who I've now had for about 3 years. I am a lover of showing and take Thiago out alot. I am keen to soon get out jumping but I need to build up the courage for that!
How did I become involved with Dacorum show? To be honest I'm not really sure! I attended the show in May of 2016 (which was a blooming long day) and began to think that one day I would love to become a showing judge. I emailed Doriel at DDRC and enquired about becoming a showing steward, turned up to help set up etc and then on show days ended up being needed in the jumping rings. It just grew from there and now I'm fully involved with the DDRC family which I've dragged my dad into as well haha!
I love being part of Dacorum and love it when I see smiley faces on the day! I hope to see you all again and new faces in 2018. Good luck to everyone and well done for putting on your brave pants! I know how hard it is to get out there in front of everyone.
Steve Shaw – Our radio man
Steve is the new voice at DDRC and runs our new PA system and has only recently joined us. Here's a few words from him……
Hi I'm Steve and I am 63 years old and my hobbies are Shooting and off-roading. I love Dogs, unlike my younger brother Kevin who is a cat person. You will normally see us sitting at the front of the booking in caravan trying to keep track of what is going on and making announcements on the new PA system at DDRC. I have worked for BT since 1971, not the phone part. I am responsible for the NHS data network and the last time I worked on a phone was 1974. When I joined it was the GPO with dark green vans. I have 2 Kids Chris and Jo and 3 grandkids Kacey, Daley and Connor plus a great grand kid Finley. I know I still look 21 (for the 3rd time).
I've lived in Hemel all my life and have never really been involved in horses at all, I've only got into horses because of my Daughter Joanne and her horse Hannah! This was a steep learning curve for me as Hannah was quite a handful at first, but it helped that I have been around dogs all my life as I see them as big dogs. I can now do most things with a horse except ride (not for me thanks) I did try to teach Hannah to fetch and sit. I'm often left to look after my daughters horses when she goes on holiday or doesn't want to get out of bed so I turn them out for her!
What have I learned about Horses you ask?
Feed a horse and you are friends for life (peppermint polo's seem to work best)
Horses are very strong and heavy (especially when they stand on your foot)
Dogs are dangerous at the front end. Horses are dangerous at both ends.
Dogs you watch their tails, Horses it's their ears. And of course both use their teeth.
Carrier bags are very, VERY scary, as are silver balloons.
When Hannah wants her grub NEVER turn your back on her (she will gently nudge you with her head) which usually means I do a forward roll (did I mention horses are strong).
Horses do not like change, they notice even the smallest of things.
Do not stand in front of a charging horse as they will run you down (Hannah didn't but she was the exception).
Just remember I know very little about the Horse world so I might make a few mistakes like getting dressage and equestrian mixed up but if I can help let me know and I am always willing to learn (how did you keep your riding gear clean before onesies' came along) plus if you need something said I am happy to oblige. Come and say hi next time you are at DDRC.
Ali Ratcliffe – Committee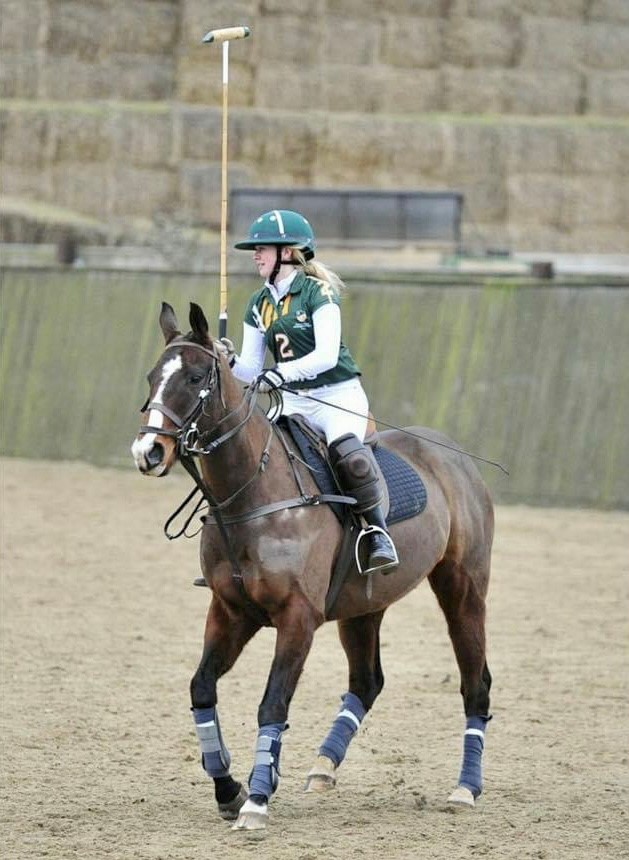 Ali is our newest committee member, joining this year after volunteering at DDRC last year. Ali is passionate about the benefits of grassroots competition; having been lucky enough to have a pony through her teens and then later on a horse, it was the local riding club and end of season riding club championships that gave her focus, ambition and sportsmanship.
As a teenager, Ali and her pony Tally were successful at riding club championships in Working Hunter ending their final season as a combination with a reserve champion at the then equivalent of Stars. Ali also competed in Show Jumping, Dressage & Riding club pony.
Since giving up equestrian competitions to go to university; Ali has held many roles within the equestrian world which have provided the knowledge and experience for Ali to hit the ground running.
When asked why did Ali ask to volunteer at DDRC her response was: "The Secretary of one of the local riding clubs I competed at as a child, has had at a lasting affect on me; she was friendly, supportive and passionate about recognising achievement in everything. It's now my turn to pass this on, it is my aim to help our competitors with the confidence to achieve!"
Ali will be in the Secretary's caravan in the morning the. In the Working Hunter ring in the afternoon.
Ellen Halfnight – Committee, Clear Round
ACKNOWLEDGEMENTS
The DDRC committee would like to say a very big thank you to all of those who compete, spectate, help, sponsor, advertise, judge, for enabling us to continue running of this club.